Ad blocker interference detected!
Wikia is a free-to-use site that makes money from advertising. We have a modified experience for viewers using ad blockers

Wikia is not accessible if you've made further modifications. Remove the custom ad blocker rule(s) and the page will load as expected.
---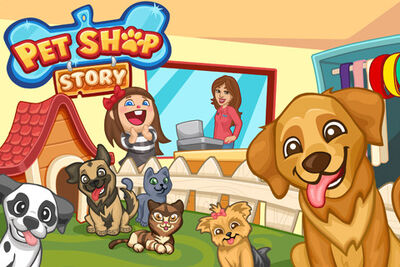 Animal Crossbreeds List
PLEASE CONTRIBUTE IF YOU USED THIS
Please do not change the table properties or the amount of columns unless you are sure you know what you are doing.
If there are no more rows to submit something, Click Edit, and in the edit view, right click on the bottom row. Go to Row -> Insert Row After.
| First Pet | Second Pet | Outcome | Cost | Breed Time | Storm ID |
| --- | --- | --- | --- | --- | --- |
| Afghan Hound | Chihuahua | Affenhuahua | 72 | 9 Hrs | uhhololo |
| Poodle | Affenpinscher | Affenpoo | | | and22polarbears |
| Poodle | Airedale Terrier | Airedoodle | 58,200 | 18 Hrs | |
| Selkirk Rex | Turkish Angora | Arctic Curl | 51,000 | 18 Hrs | fluffypets1000 |
| Shorthair Cat | Birman | Australian Mist | 280 | 9 Hrs | taylallheart |
| Basset Hound | Shar Pei | Ba-Shar | 64,000 | 10 Hrs | and22polarbears |
| Beagle | Basset Hound | Bagle Hound | 196,000 | 3 Hrs | |
| Shorthair Cat | Siamese | Balinese | 6,440 | 9 Hrs | fluffypets1000 |
| Beagle | Golden Retriever | Beago | 65,500 | 1 Day | TheKingBoar |
| Beagle | Shih Tzu | Bea-Tzu | 39,600 | 2 Days | Sailorgal |
| Poodle | Bichon Frise | Bich-poo | 180,000 | 19 Hrs | jbshreve3340 |
| Beagle | Cocker Spaniel | Bocker Dog | 170,000 | 10 Hrs | TheKingBoar |
| Boxer | Beagle | Bogle | 26,000 | 1 Day 3 Hrs | fluffypets1000 |
| Border Collie | Labrador Retriever | Borador | 198,000 | 10 Hrs | and22polarbears |
| Border Collie | Beagle | Border Beagle | 7 Gems | 6 Hrs | fluffypets1000 |
| Border Collie | Poodle | Bordoodle | 72,300 | 15 Hrs | and22polarbears |
| Boxer | Doberman Pincsher | Boxerman | 130,000 | 20 Hrs | |
| English Bulldog | Tree Frog | Bullfrog | 2,520 | 2 Hrs | |
| English Bulldog | English Mastiff | Bullmastiff | 1,500 | 12 Hrs | TheKingBoar |
| Burmese | Chinchilla Cat | Burmillia | 24 Gems | 14 Hrs | |
| Maltese | Cairn Terrier | Cairmal | 76,300 | 22 Hrs | likusss |
| Bichon Frise | Cavalier | Cavachon | 26 Gems | 16 Hrs | TheKingBoar |
| Chow Chow | Labrador Retriever | Chabrador | 61,000 | 20 Hrs | |
| Selkirk Rex | Persian | Cherub Cat | 22 Gems | 4 Hrs | |
| Chihuahua | Welsh Corgi | Chigi | 18,000 | 12 Hrs | Belma789 |
| Fuzzy Lop Rabbit | Bunny Lab | Chocolate Bunny | 8 Gems | 10 Hrs | taylalheart |
| Chihuahua | Pug | Chug | 1,680 | 10 Hrs | Kissrox321 |
| Chihuahua | Brussels Griffon | Chussel | 77,100 | 23 Hrs | |
| Poodle | Cocker Spaniel | Cockapoo | 600 | 14 Hrs | kissrox321 |
| Welsh Corgi | Jack Russell | Cojack | 560 | 6 Hrs | kissrox321 |
| Welsh Corgi | Dachshund | Dorgi | 800 | 1 Day | kissrox321 |
| Poodle | American Eskimo | Eskapoo | 62,200 | 20 Hrs | |
| German Shepherd | Fuzzy Lop Rabbit | Flemish Rabbit | 82 | 4 Hrs | taylallheart |
| Shorthair Cat | Scottish Fold | Foldex | 66,300 | 16 Hrs | and22polarbears |
| French Bulldog | Chihuahua | French Bullhuahua | 6 Gems | 12 Hrs | fluffypets1000 |
| French Bulldog | Shih Tzu | French Bull Tzu | 6,000 | 18 Hrs | fluffypets1000 |
| German Shepherd | Beagle | German Sheagle | 18 Gems | 8 Hrs | |
| Golden Retriever | Dachsund | Golden Dox | 150,000 | 16 Hrs | |
| Golden Retriever | Dalmatian | Goldmation | 13 Gems | 6 Hrs | taylallheart |
| Hamster | Persian | Guinea Pig | 480 | 2 Hrs 30 Min | fluffypets1000 |
| Bichon Frise | Cairn Terrier | Kashon | 56,000 | 2 Days | TheKingBoar |
| Scottish Terrier | Irish Wolfhound | Kerry Blue Terrier | 8 Gems | 7 Hrs | fluffypets1000 |
| American Curl | Munchkin | Kinkalow | 37,600 | 18 Hrs | fluffypets1000 |
| Labrador Retriever | Beagle | Labbe | 5,400 | 21 Hrs | fluffypets1000 |
| Poodle | Labrador Retriever | Labradoodle | 29 Gems | 2 Hrs | |
| Birman | Shorthair Cat | Longhair Cat | 1,720 | 16 Hrs | endol1987 |
| Canary | Cockatiel | Lovebird | 4 Gems | 9 Hrs | fluffypets1000 |
| Shorthair Cat | Angora | Maine Coon | 48,000 | 15 Hrs | windshire |
| Maltese | Chihuahua | Malchi | 146 | 45 Min | aussies6 |
| Poodle | Maltese | Maltipoo | 90 | 6 Hrs | TheKingBoar |
| Siamese | Abyssinian | Ocicat | 29 Gems | 1 Hr | fluffypets1000 |
| Abyssinian | Siamese | Elf Cat | 140,000 | 18 Hrs | windshire |
| Poodle | Pomeranian | Pomapoo | 42,000 | 18 Hrs | TheKingBoar |
| Pomeranian | Chihuahua | Pomchi | 440 | 6 Hrs | fluffypets1000 |
| Pug | Shih Tzu | Pug-zu | 25 Gems | 22 Hrs | TheKingBoar |
| Beagle | Pug | Puggle | 3,920 | 9 Hrs | taylallheart |
| Angora | Birman | Ragamuffin | 440 | 6 Hrs | taylallheart |
| Birman | Persian | Ragdoll | 5,800 | 15 Hrs | fluffypets1000 |
| Betta | Box Turtle | Sea Turtle | 560 | 2 Hrs | |
| Siberian Husky | Labrador Retriever | Siberian Retriever | 78,300 | 18 Hrs | |
| St. Bernard | Poodle | St. Berdoodle | 7 Gems | 6 Hrs | fluffypets1000 |
| Bengal | Shorthair Cat | Toyger | 126 | 14 Hrs | fluffypets1000 |
[[Category:Cross-breeds]