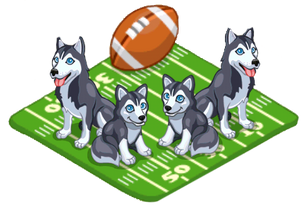 Husky is a pure breed.

Cost: 5.520
Breeding time:16 hrs
+ 3 XP
+ 31 coins.
Notification:
When you get husky (when he is available), you will have a small hammer under husky card. That means you must have some things in your pet shop. You can get these things in:
Menu -> Displays.
Or, ask a question on a next site:
[[1]]
The complete family produces 124 coins every 16 hours.
Ad blocker interference detected!
Wikia is a free-to-use site that makes money from advertising. We have a modified experience for viewers using ad blockers

Wikia is not accessible if you've made further modifications. Remove the custom ad blocker rule(s) and the page will load as expected.