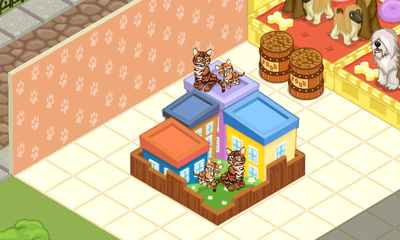 The Toyger is the crossbreed between a Bengal and a Shorthair Cat. A Toyger looks like a tiger, but in miniature form. This cat may not be crossbred since it isn't a pure breed.
It takes 126 coins and 14 hrs. to grow.
The family is part of High Jump Contest collection.
When complete, they will produce 320 coins every 14 hs.